Unlock the Secret to Being
Your Best Self
Had enough of being frustrated, blocked, and stressed
despite practising mindfulness or self-development?
Want to uncover what keeps you frustrated, blocked, and stressed,
and LEAP FORWARD to become the best version of you?
Want the health and relationships you crave, and a worklife you LOVE,
with greater WELLBEING, greater HAPPINESS, and greater FREEDOM?
Discover how with your FREE Inner Wellness Session!
Scroll down to get it…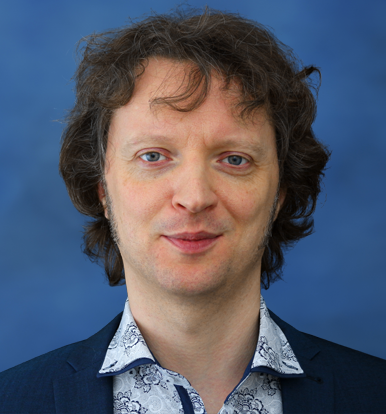 What you get will be like gold dust!
I will call you personally by phone or Skype in a 45-minute one-on-one session. In this FREE breakthrough session you will:
Get clear about your current situation, future direction, and life potential.
Identify the true blocks and patterns that hold you back, and their root cause.
Discover how to clear these with the right tools to be the best version of you.
Why is this session so unique and powerful?
Mindfulness practices lack a self-development strategy, and self-development strategies lack a mindfulness practice. Neither on their own will truly fulfill you. My sessions are unique because I have a powerful way of combining these two.
With a deep awareness of the human condition and the secrets to our growth and healing, I go deeper than a life coach or counsellor by working with your mind, body, and spirit.
I am a recognised authority on consciousness-change, with over 20 years of experience taking people forward in their self-development and empowerment, a mastery of effective skills and techniques, and a gift of intuition and wisdom.
Get your FREE Session Now!
Message me below and I will contact you to schedule your FREE session.

"My sessions with Leigh have given me clarity into my true nature and I can now attune to my higher self. I recognise and clear blocks and focus on what is important for 'me' . I am now consciously living my life and making a choice rather than coming from a place a reaction – and feel empowered. Thank you Leigh for your wisdom and guidance."
– Tina, Worcestershire, UK
"Leigh guided me through a process to highlight the areas of my life which needed  attention, giving me practical solutions to progress and evolve. Leigh has a very natural ability to support those who wish to make changes in their lives for the better!"
– Chris, Coventry, UK
"Leigh has given me the tools to enable me to work through the blocks that were hindering my ability to be the real me… I now know the steps to take to become my true self."
– Sara, Norfolk, UK
"Leigh helped me so much with emotional issues I had going back to early years."
– Rob, Norfolk, UK
"Leigh is a rare and precious spirit who is as committed to his work helping others find inner wellness as anyone I have met, and the work we have done together will always remain at the essence of my soul and true self."
– Chris, Norfolk, UK
"The lesson that you gave me  today will transform me to be the person that I want to be, Thanks for your time and courage am so grateful."
– Erick, Tanzania
"I was struggling with self acceptance, always needed other people's approval in order to feel great about myself but now I know I don't need anyone's acceptance in order to feel great or to succeed in life the only thing that holds me back is not how the universe treats me but how I react to the universe, now I'm responsible for my life not someone else, this session helped me to look at life in a different way which is it all begins inside of me not outside of me."
– Rebone, South Africa
"Prior to my session, I was amazed that someone would devote 45 minutes of their time to provide free inner wellness sessions to people from different parts of the world, but during my actual session, what surprised me was the effort and additional 30 minutes Leigh put in to work with me. I am very grateful for his patience conducting the session, as well as helping me get a better understanding of myself, and guiding me with the tools and techniques I can use to heal the past, and connect with my true being. Thank you so much Leigh!"
– Egla, Ethiopia
"I was greeted with patience and understanding and even though it was only a session, I learned a lot about the blocks that keep me from being at peace and was offered valuable insights on what to do to get clarity and peace in my life."
– Paul, Romania
"Thank you for the consultation this evening, it was incredibly insightful and how you were able to translate what I was saying into an accurate perception of what had been happening in my life was simply incredible. I'm grateful for your time."
– Steve, UK