Are you frustrated, blocked, or stressed despite practising mindfulness or self-development?
CLEAR THE BLOCKS, BE YOUR BEST SELF
In your COMPLIMENTARY INNER WELLNESS SESSION you will uncover what keeps you frustrated, blocked, and stressed, and how to MOVE FORWARD in your life, health, and relationships with my UNIQUE and POWERFUL strategy and techniques.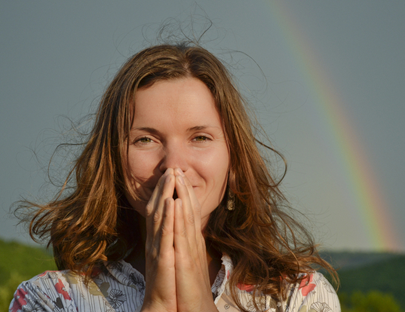 Do you want to be FREE of stress, blocks, and confusion, and live in an empowered and resourceful  state of mental, emotional, and spiritual wellbeing, in which your life, health, and relationships flourish?
To develop this state of Inner Wellness effectively, an Inner Wellness Strategy is required that delivers consistent, measurable results. This strategy needs to involve your mind, body, and spirit, and should be designed with a deep awareness of the human condition and of how to harness the power of your unconditioned nature or true self.
I have developed such a strategy based on over 20 years of experience of taking people forward in their self-development, healing, and empowerment. It makes use of some powerful skills and techniques for consciousness-change, of which I am a recognised authority. I have learnt that the secret to such a strategy is to marry mindfulness and self-development with the unfolding of the true self.
I discovered that the problem with self-help programmes is that mindfulness practices lack a proper self-development strategy, and self-development strategies lack a proper mindfulness practice. Without the two working together, the results will be incomplete. This is why people who have practised mindfulness still find themselves stuck, and why life coaching only scrapes the surface and is vulnerable to self-sabotage.
If you are interested in discovering how my Inner Wellness Strategy can benefit you, you can register for a FREE 45-minute online or phone session with me in which we will discuss my Inner Wellness Strategy and how you can:
Find greater clarity about your current situation, future direction, and life potential.
Uncover the root blocks, patterns, and energetic disturbances that hold you back.
Discover how to clear these with the right tools to be the best version of you.
"Working with Leigh Tremaine on the Inner Wellness Programme has been a privilege and a life-affirming experience… When having met Leigh for the first time after listening to and observing one of his mindfulness workshops; and instantly recognising his authenticity, compassion, and knowledge, I had no reservations in embarking on a journey with Leigh to address the most significant areas of my life. The reward for this has been immeasurable."
– Chris, Norfolk, UK
Hi! I am an author, therapist, mentor, and consultant for inner wellness and self-development. I will provide you with the best strategies and solutions for improving your life and wellbeing, and living your true life purpose.
With the help of mindfulness and the best self-development skills, I can help you to clear stress, inner blocks, and limiting patterns, and help you find greater awareness, resourcefulness, and authenticity.
By helping you to embody your authentic self, you will harness untapped support, guidance, and resources to fulfil your deepest, authentic needs and true life purpose, enhancing your health, relationships, and contribution to others.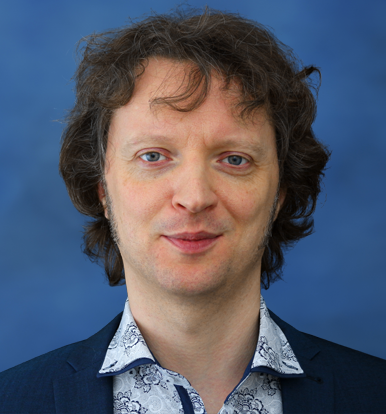 My journey of Inner Wellness began when I grew up wondering who I really was and what my life was about. I discovered to my dismay that we often live on autopilot, without challenging our limiting assumptions and patterns of living. Often the voice of our true nature is drowned out by the noise of our lives, while disempowering thoughts and feelings sabotage our health and success. I saw that by leaving our authentic self out, we will inevitably remain unfulfilled, reactive, and unhappy.
After graduating from university, my passion for inspiring others to open to their true nature for Inner Wellness grew over the years as I trained in counselling, meditation, and holistic therapies, and began leading community and international groups to this end.
Between 1996-2004 I became a recognised authority on consciousness-change when I organised nine annual world meditation days that linked up thousands of people across the world in meditation—an event that made front page news and was measured by the Global Consciousness Project at Princeton University. People were inspired!
Today I am empowering a new community of conscious people to have greater health, life fulfilment, and happiness. Join us and learn how to free yourself from the blocks that hold you back; how to clear stress, frustration, and debilitating states; and how to develop your potential and connect with the power of your true, unconditioned nature.  For more information, book a COMPLIMENTARY INNER WELLNESS SESSION.
Work With Me for Positive Change
Supporting Life Changes
"I had an Authentic Living consultation with Leigh and was very pleased with the outcome… Leigh has a very natural ability to support those who wish to make changes in their lives for the better!"
— Chris, Coventry, UK
Learning on Every Level
"Leigh's sincerity and dedication to his spiritual practice radiate from him. The depth of Leigh's knowledge and insight facilitate learning on every level, and his workshop shone with peace."
— Kate, Coventry, UK
Exciting and Extraordinary
"Well delivered talk with exciting and extraordinary information that makes you thirsty to hear more."
— Angela, Birmingham, UK
From the Inner Wellness Blog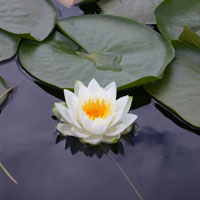 This mindfulness of breath meditation can be used wherever you are to anchor your attention in the present moment with your breath. The meditation enables you to take your attention back from the reactive thoughts and feelings of the mind that would otherwise keep you...
read more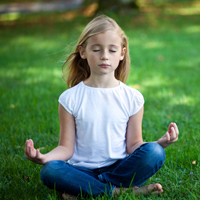 Meditation is the practice of focusing your attention inwards, without the distraction of your thoughts, your emotions, and your impulses that would otherwise hijack your attention and trap your mind in reactivity and overthinking. There are many schools and styles of...
read more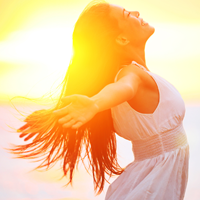 Stress, anxiety, and depression are unresourceful states that affect most, if not all of us, given the nature of the society and culture that we live in. 1 in 5 of us report suffering from anxiety and depression, and the unreported cases are likely to be even higher,...
read more
Time to Leap into Your New Life!
Being fully present with mindfulness is the key for releasing your reactivity and unresourceful states. It is the key for you to open up to the magic that is waiting for YOU when you are developing your full self and living your Full Life Potential.
Claim your FREE online or phone session with me, and discover how to clear your inner blocks, stress, and frustration, and develop greater mindfulness, resourcefulness, and Inner Wellness so you can live the life you were meant for.
Subscribe to Stay Updated
Subscribe to stay updated, inspired, and informed by my consciousness-changing work, and never miss a blog post!
Your privacy is valued and you will not be spammed or have your details passed to a third party.
Click here  for my Privacy Policy.